To add an additional jQuery Slider or replace and update an existing Slider on your WordPress site, you need only choose the menu Amazing Slider -> Add New, then choose the Zip file generated by Amazing Slider and click Upload.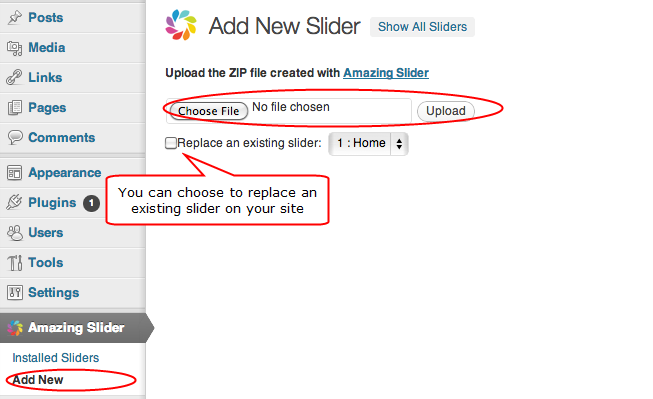 If the existing WordPress Slider Plugin was generated by an old version Amazing Slider, when you install the Plugin, WordPress will prompt you to update the Plugin itself.

When this happens, you need to update the plugin itself.
To update the plugin itself:
1. Unzip the new .zip file at local hard disk.
2. FTP/Upload the unzipped folder "amazingslider-plugin" to your WordPress web server, inside the folder wp-content/plugins/, and overwrite the existing folder.
3. Clear caches of your web browser before testing.