Question:
I am in desperate need of something very similar to your amazing slider. I need to build a slider into a static dreamweaver page that shows thumbnails (different sizes) along with the bigger video player window on different slides.
1. Does amazing slider work only as a WordPress plugin or can I use it with dreamweaver? Have cs4.
2. Can I build different sliders that look like your demos, here? https://amazingslider.com/examples/jquery-slider-with-multiple-rows-thumbnails/
3. Can I make these thumbnails slightly different sizes?
Answer:
1. Yes. Amazing Slider works with Dreamweaver. You can view the tutorial here: https://amazingslider.com/how-to-add-jquery-slider-to-dreamweaver/
2. The demo is a skin in the software. In the software, step 2, Skins dialog, you can choose the skin Multirows.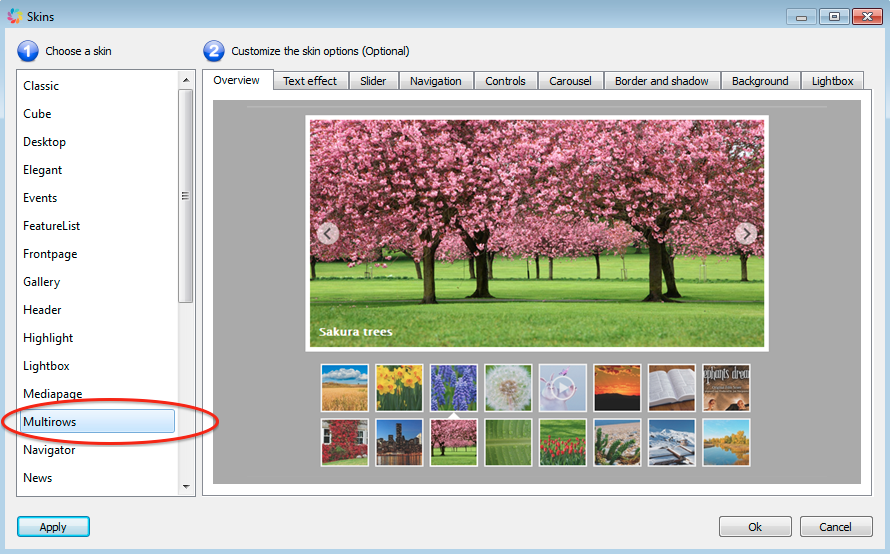 3. You can change the thumbnail size in the application, Step 2, Skins dialog, Navigation tab.